The Naughty Girl Game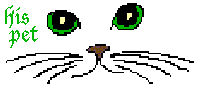 She laid on the bed on her back, perfectly still. Her arms, raised above her head, were hanging off the edge of the bed. Her wrists were not tied, she had simply been told to not move her arms from position. Of course she wore no clothes.
He lay next to her, his body molded against her side. She loved the feel of his jeans against her bare skin. It made her feel more naked when he was dressed and she wasn't.
He was pinching her nipple between two fingers, whispering into her ear as he did. "Don't move baby. Just feel it." He twisted her nipple and pinched a little harder. She tried not to move. "Breathe baby", he whispered.
She took a quick gulp of air, suddenly aware that she had been holding her breath.
"Don't move." he cautioned again as he let go of her nipple. She squeaked as the stronger pain of letting go rushed through her nipple.
"Please Sir, it hurts, please rub", she begged. "I didn't move even when it really hurt."
"Yes, you've been a good girl today." He smiled and leaned over her, his tongue flicked across her aching nipple.
She put her arms around him and moaned.
"You moved baby, I told you not to move."
His eyes met hers and held them. "Naughty baby, Where are your hands supposed to be?"
She put them over her head again and let a nervous giggle escape.
"And what do naughty girls who can't remember where theirs hands belong, get?"
"A spanking Sir."
She tried not to smile. This *was* supposed to be serious.
He sat up and motioned for her to get across his lap. She settled across his legs.
"And where do naughty girl's hands belong when they are getting spanked?"
She loved this part.
She reached under and began to rub her cunt, waiting for the first slap of his hand.
Return to the main story index
Looking for pictures? Click Here!