How to go to Sleep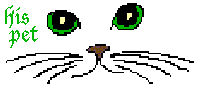 She looked over at the clock, 2:00 am. Another night alone, another night she couldn't sleep.
She stared at the ceiling and thought about her last spanking. It was a particularly nice spanking, a good girl spanking, complete with three orgasms. But it had been over a month ago.
She turned on her side, reached back and pulled her panties down just enough to uncover her bottom. Lying like that, her bottom exposed, she began to feel that familiar tingle between her legs.
She began to gently stroke her bottom, trying to do it just as he had done. She floated like that for a while, just enjoying the sensuous feelings, resisting the urge to let her fingers slip between her legs.
She reached over and opened the drawer in the bedside table. Feeling around without looking, she found the three perfect things; her wand vibrator, two clothespins, and the paddle he called *the breast paddle*. He liked to make her hold up her breasts by the nipples while he smacked the underside with this one. Very stingy.
She played a little game in her head. She was in trouble, about to be punished. It was going to be a particularly awful punishment; she was going to be severely paddled with the breast paddle. Her legs would be tied up and open and the vibrator held against her cunt. She would not be allowed to cum until she'd been thoroughly spanked. The worse part was that all this would be filmed and shown over and over as a training film.
The punishers were there, tying her up, making her helpless. Hands were all over her doing various painful things to her nipples and bottom. The clothespins were attached to her hard nipples, the pain was startling. The vibrator was pushed against her clit, and held firmly in place. Her legs were raised higher and spread even farther apart so the camera could get a good view.
The spanking began. Softly at first, just little stings. Then harder and harder until the sound of the smacks echoed in the room. The vibrator was turned on, there was no getting away from any of it. The clothespins that had hurt so much, now began to send little waves of pleasure straight from her nipples down to her clit. The spanking went on and on, sometimes on her bottom, sometimes the inside of her legs, sometimes it hit very near the vibrator. The camera rolled. The room now full of people watching. People telling her how she must be punished for touching herself.
The orgasm was shattering. It was over so suddenly. The camera's, the ropes, the people, all disappeared into a mist in her head. She shuddered and quickly pulled off the clothespins, which had returned to unbearable pain instead of the intense pleasure of a moment ago. She turned off the vibrator and sighed.
Hugging a pillow, pretending it was him, she thought this was much better than a sleeping pill, and fell quickly to sleep.

Return to the main story index
Looking for pictures? Click Here!