spanking caning otk

spanked hairbrush punishment
Welcome to
the official home page of
#overlap
thousands of bottoms spanked since 1996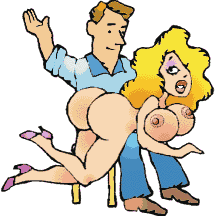 OTK Drawing courtesy of Mike Kreffel.
You can find more of his artwork, stories, and wonderful strangeness at
http://www.kref-toonz.com/
#overlap is an IRC spanking chat channel on irc.floggernet.com or irc.bdsmpleasure.net. Here people get together to talk about the fine art of adult spanking. We are a friendly channel, and we look forward to meeting you.
Come and visit the #overlap discussion board! This is a very active threaded board with adult discussions, play, announcements, and stories. You must register to be able to post or to read the Stories Forum, but unregistered guests may access the main board. Just CLICK HERE to find our free board!
We welcome anyone who has an interest in consensual adult spanking, role-play, or D/s and BDSM relationships that center around adult spanking. #overlap is for discussions of relationships and issues related to consensual spanking, and for friendly chat among friends.
#overlap provides a safe forum for spanking discussion, cyber scenes, and a way to meet new people online within the adult spanking community. There is a lot of on-line scening in #overlap. Naturally such scening is always consensual to all parties involved. You must have permission of the person you wish to scene with. We welcome discussion of all kinds of adult erotic or disciplinary, and D/s spanking. People are free here to write their nick any way they please, capital and small letters do not necessarily denote tops or bottoms. We are a multi-national channel with channel regulars from England, Scotland, Spain, Holland, Australia, Canada, and of course the US. We welcome new visitors and hope you find an IRC home with us.
Be sure to visit our *Faces* page for pics and bios of many of the #overlap regulars. Please check out #overlap's expanded links page! complete with spanking clubs, story and picture sites, and recommended vendors.
If you are interested in spanking, canes, hairbrushes, stories, real life accounts of spankings, discussions about every aspect of adult spanking, try the usenet newsgroups soc.sexuality.spanking, alt.spanking.reality, and alt.sex.spanking.moderated. They are all free, all have original spanking stories and discussions, and even tho they are all run very differently, each of them is based on our love of spanking. Spanking newsgroups can be found here: Google, AOL Keyword Newsgroups, or by using your own service provider's newsreader.

You think you are a world class BRAT?
Think you know ALL the tricks?
Click Here for the greatest BRAT TOOLS ever!!

Comments or Suggestions???? Send us mail !
These pages are designed and maintained by Jojasa
last update